Wake Up (2015)
Be sure to review this album below!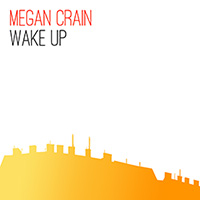 Breakfast is served so rock and roll out of bed to my hot off the skillet EP, "Wake Up"!  My fellow chef and brother, Mitchell Crain, was at the cutting board engineering and mixing every dish.  All recipes, lyrics and music were written by yours truly and you'll hear me from the dining room singing them out and stirring it up at the piano.  Joining us in the kitchen to add the hearty texture and spicy flavor were the incredible talents of Jake Widenhofer on guitar, Sean McDonald on drums and percussion, and Adam Cunningham on bass, additional guitar on "Wake Up", organ and additional keyboard.  Final seasoning was mastered by Dan Shike. These tracks will put the double in your espresso so get your taste of my newest creation here:
---
Purchase on iTunes
Or buy hardcopy:
---
Hindsight (2013)
Be sure to review this album below!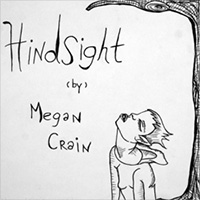 A little about the art… in 2007 as I was preparing for my grand adventure (or mad experiment) of moving to NYC I found a beautiful calendar in a little shop in the Virgin Islands compiled of art work by Rose Covert. This sweet little artsy nugget became a personal victory for me because now I was someone who owned cool art and also reminded me to create things as often as I could even when paying the rent and working 4 jobs seemed important. I had the "May" page from 2007 framed and have had it on my wall ever since. Every month I reward myself with a new calendar page of her work and remind myself of how far I've come. I contacted Rose about using the drawing from May 2007 as cover art for this album and am so honored and proud that she was excited about being a part of this project.

Hindsight struts the stuff of the following blood, sweat, and tears:
Engineered, Mixed and Mastered by Mitchell Crain
All Music, Lyrics, Vocals and Keyboard by Megan Crain
Guitar by Jake Widenhofer
Electric and Upright Bass by Adam Cunningham
Drums and Bells by Bryan Tewell
Organ by Steve Widenhofer
-Bonus Tracks-
All Music, Lyrics, Vocals and Keyboard by Megan Crain
Engineered by Bryan Tewell
Mixed and Mastered by Donovan Pyle
Guitar by Ryan Bell
Bass by Styson Hunter
Drums by Bryan Tewell
Purchase on iTunes
Or buy hardcopy: